From 5 April 2020, a new amendment to European legislation on patient monitors and defibrillators will come into force.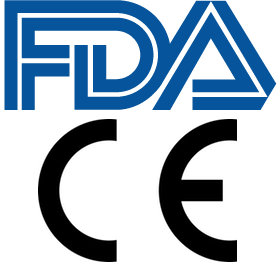 What does this amendment imply?
Patient monitors and defibrillators must be supported with sufficient clinical data to prove their effectiveness. The clinical data must be generated by scientific research following use of the medical device or a very similar device of which sufficient clinical data is available.
Manufacturers using a specific pulse wave for defibrillation will therefore have to prove the effectiveness with their own clinical studies. If clinical data of another company is used, there must be contractual proof that such an agreement is in force.
This amendment is comparable to the laws and regulations applied in the United States by the FDA.
Defibrillators will fall under classification III and must therefore comply with the new legislation.
If no or insufficient clinical data is available, the manufacturer may no longer use the CE mark on his medical device. Promotion and sales in Europe will be illegal as from 5 April 2020.
We estimate that manufacturers who are already registered under the FDA and who offer their defibrillators and AEDs in the US will comply with the new legislation, as these manufacturers have conducted frequent clinical trials and submitted them to the FDA. For manufacturers of defibrillators and AEDs which currently only have a CE approval mark on their product, the new legislation therefore has far-reaching consequences.
Brands already registered under the FDA:
Cardiac Science, Defibtech, Heartsine, Philips, Physio-Control and ZOLL
Conclusion:
It doesn't mean that defibrillators/ AEDs that are not registered under the FDA are not good. The only question is which of these brands will be able to comply with the amendments in European legislation by 2020. If companies do not comply with classification III as specified in the European legislation, these brands may no longer be sold within the EU.
In the same way that these brands currently cannot be sold in the United States.